Aaron Edwards
CRS, CDPE, CIAS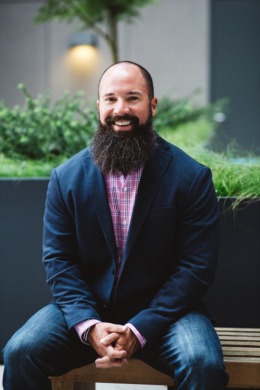 Aaron Edwards epitomizes energy, care, patience, and hard work in every step of your real estate transaction. His passion has always been in helping others and this has been demonstrated in almost every field of his professional background.  Whether training new hire employees at UPS, reviewing mortgage and HELOC paperwork to ensure compliance for a nationwide lender, helping the unemployed find jobs as a recruiter, or helping Real Estate clients achieve their real estate goals, Aaron gets complete satisfaction through helping others achieve.  His Real Estate career covers the entire spectrum of the industry with experience representing buyers, sellers, investors, and relocation companies.  Aaron is also a National Real Estate Coach with ClubWealth Coaching, based out of Seattle, WA.
Aaron is a dedicated family man with an amazing wife and three beautiful daughters. His hobbies include sports and fitness and when he isn't playing golf or softball (or working out in the gym), he coaches 2 of  his 3 daughters softball teams and also serves on the Board of Directors for the Arlington Softball Baseball League in Arlington, TN. 
In 2015, after 4 years as an agent on a local Real Estate team, Aaron ventured out on his own for a few years. In 2019 Aaron founded Memphis Realty Pros @ RE/MAX Experts in Germantown, TN where he and 5 other agents strive to impact the lives of others by helping them successfully achieve their real estate goals!